Welcome Message from Principal Dancy
Dear Robert Morris Family,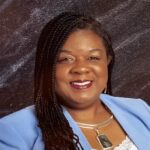 Welcome back!! Based on our end-of-year data, we truly had a productive year! Our students grew in Reading, Math and Science! We even improved our overall Attendance!! This year, we will continue to set high expectations for all students as we continue to focus on achievement and progress. We are working towards building better relationships with our students via our new Relationships First program. Additionally, we understand the sanctity of gender identity and will ensure that students are treated with respect regardless of how they identify. Our staff will now use "gender neutral" language when addressing students and not segregate school activities by gender. Lastly, in alignment with SDP requirements, students will be made aware of their rights regarding Policy 252.
I believe this will be another year of growth and learning. I encourage every student and parent to embrace the opportunity to make this school year better than the last. We are truly in this together. Every child deserves a great school in the neighborhood in which they live. Robert Morris is a great school with great students, great parents, great staff and great community partners. Together, we can help our children become the productive leaders this world needs.
In partnership,
Tameron Dancy, Principal
---
Information for Families in Need of High-Speed Internet


If students do not have any in-home internet access or only have internet access through a mobile phone, families can call the PHLConnectED hotline at 2-1-1 and press option 1 to learn more about:
eligibility for the program,
the types of internet service available,
how students can get connected, and
who to call if students need more help.
---
Our Vision
Our vision at Robert Morris is to create a challenging learning environment that encourages high expectations for success for all students. Through a collaborative effort among staff, students, parents, and the community we will create a caring, safe and nurturing environment where students will achieve their greatest potential and become responsible, cooperative members of our society. This guidance will enable "our children" to successfully compete academically within our society.
Our Mission
The staff of Robert Morris Elementary School will educate, support and challenge students through best instructional practices in all content areas. Our staff, parents, and community will work together to cultivate a positive school culture in order for students to succeed.